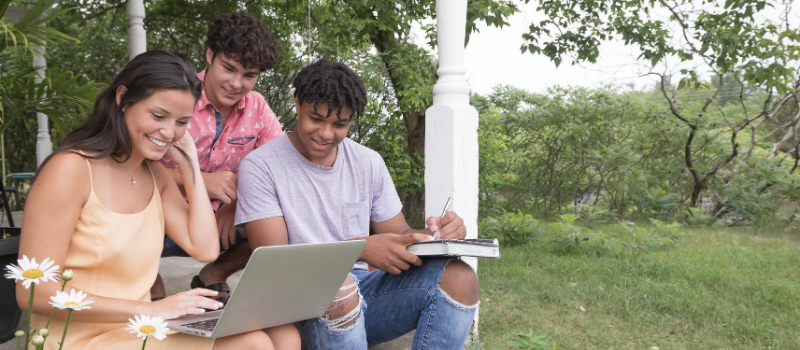 Eastern Ontario Regional Network welcomes 2021 Ontario Budget broadband commitment; hopeful for Gig Project support
(March 24, 2021) – The Eastern Ontario Regional Network (EORN) is delighted that the Ontario Government is making a massive $2.8 billion investment to improve broadband access across Ontario.
The historic funding commitment to broadband by the province builds on previous investments, bringing Ontario's overall investment in broadband to nearly $4 billion over six years.
"Reliable broadband will be key to the economic recovery from COVID-19 for rural communities," said Chair J. Murray Jones, Warden of the County of Peterborough. "The government's commitment today has the potential to finally bridge the digital divide and give people across Ontario the critical connectivity we need to succeed and thrive. I especially want to thank Ontario's Infrastructure Minister Laurie Scott for being a dedicated champion for improved connectivity."
EORN has submitted a proposal to deliver ultra-fast internet across the region to both the federal and provincial governments. The EORN Gig Project aims to deliver internet speeds of 1,000 megabits per second.
EORN seeks to fund the $1.2 to $1.6 billion project through a combination of funding, with $200 million each from the federal and provincial governments and the remainder from the Canada Infrastructure Bank and the private sector.
"The Gig Project is a comprehensive solution to fix broadband for a generation," Jones said. "We look forward to learning more details about the funding in today's budget and we remain hopeful that it will mean positive news for the Gig Project."
The project would use a competitive process to choose a telecommunications partner that would maximize coverage across the region.
"In eastern Ontario, we have seen what we can achieve when governments work together, like our announcement last week that will see cellular services improved right across the region," Murray added. "We have a proven model for delivering improved service on a regional scale through public-private partnership."
The EORN Cell Gap Project leverages funding from the federal, provincial and municipal governments, as well as Rogers Communications. Combined, the partners are investing more than $300 million in new or improved cellular infrastructure. Rogers is contributing more than $150 million.
About EORN
EORN, a non-profit created by the Eastern Ontario Wardens' Caucus (EOWC), works with governments and community organizations to improve and leverage cellular and broadband access to fuel economic development and growth.
From 2010 to 2014, EORN helped to improve broadband access to nearly 90 per cent of eastern Ontario through a $175 million public-private partnership. The network was funded by federal, provincial and municipal governments and private sector service providers. As a result of the project, 423,000 homes and businesses are now able to access services of up to 10 Mbps download. It also spurred more than $100 million in additional private sector investment in the region, over and above their initial commitments.
About the EOWC
Since its inception, the Eastern Ontario Wardens' Caucus (EOWC) has worked to support and advocate on behalf of the 750,000 property taxpayers across rural eastern Ontario. The EOWC covers an area of 45,000 square kilometres from Cobourg to the Quebec border, and includes 13 upper-tier and single-tier municipalities as well as 90 local municipalities. All members work together as a team, striving to ensure that conditions are in place to make Eastern Ontario the greatest place in the world to reside and do business.
For more information, contact:
Lisa Severson, Director of Communications
Eastern Ontario Regional Network
Tel: 613-213-8520, Email: Lseverson@eorn.ca