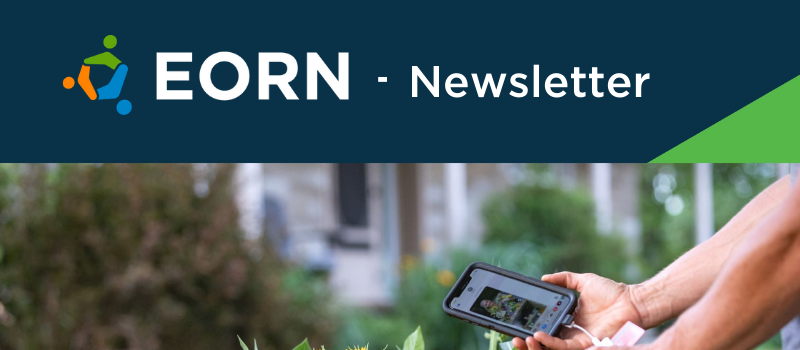 Posted on Wednesday, October 07, 2020 05:44 PM
We are thrilled to announce the first edition of the Eastern Ontario Regional Network (EORN) newsletter. It's an exciting time at EORN as we get closer and closer to having shovels in the ground, aiming to drastically improve cell phone coverage and capacity in the areas of eastern Ontario where people live, work and travel. We hope you enjoy this update and please encourage others to sign up for the newsletter as well.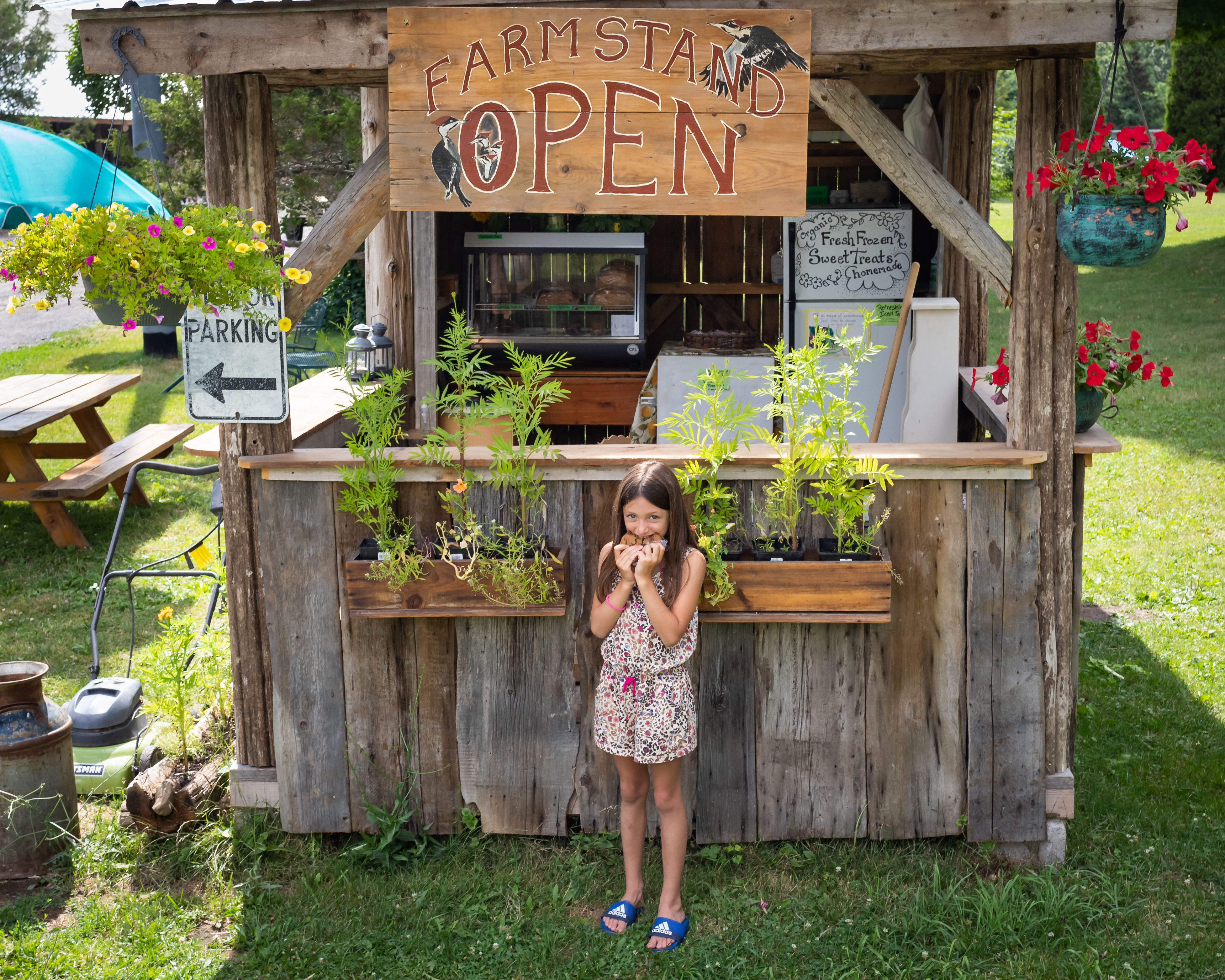 Posted on Thursday, September 24, 2020 02:06 PM
The federal Throne Speech yesterday acknowledged the importance of broadband to Canada's economic recovery and for better access to critical services like health care. The Eastern Ontario Regional Network (EORN) is hopeful it will lead to immediate investment in broadband infrastructure.
"Already, our region has lost more than 87,000 jobs and almost $5 billion in GDP due to the pandemic. With cases continuing to increase, the crisis is far from over," said Mayor Andy Letham, Chair of the Eastern...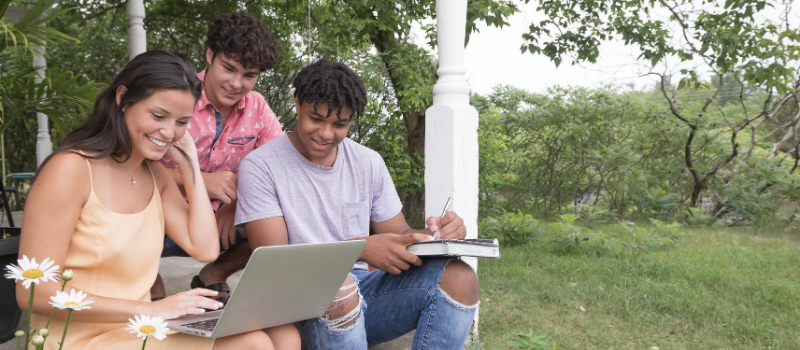 Posted on Tuesday, August 11, 2020 03:22 PM
Long-Term Solution for Rural Connectivity Key to Economic Recovery
The Eastern Ontario Regional Network (EORN) is seeking federal and provincial support to deliver ultra-fast, Gig internet to homes and businesses in the region through a $1.6 billion public-private partnership.
The COVID-19 pandemic has highlighted the crisis in rural internet access. It has impacted businesses, student learning, healthcare and government services. The EORN Gig Project aims to fix the issue with a comprehensive...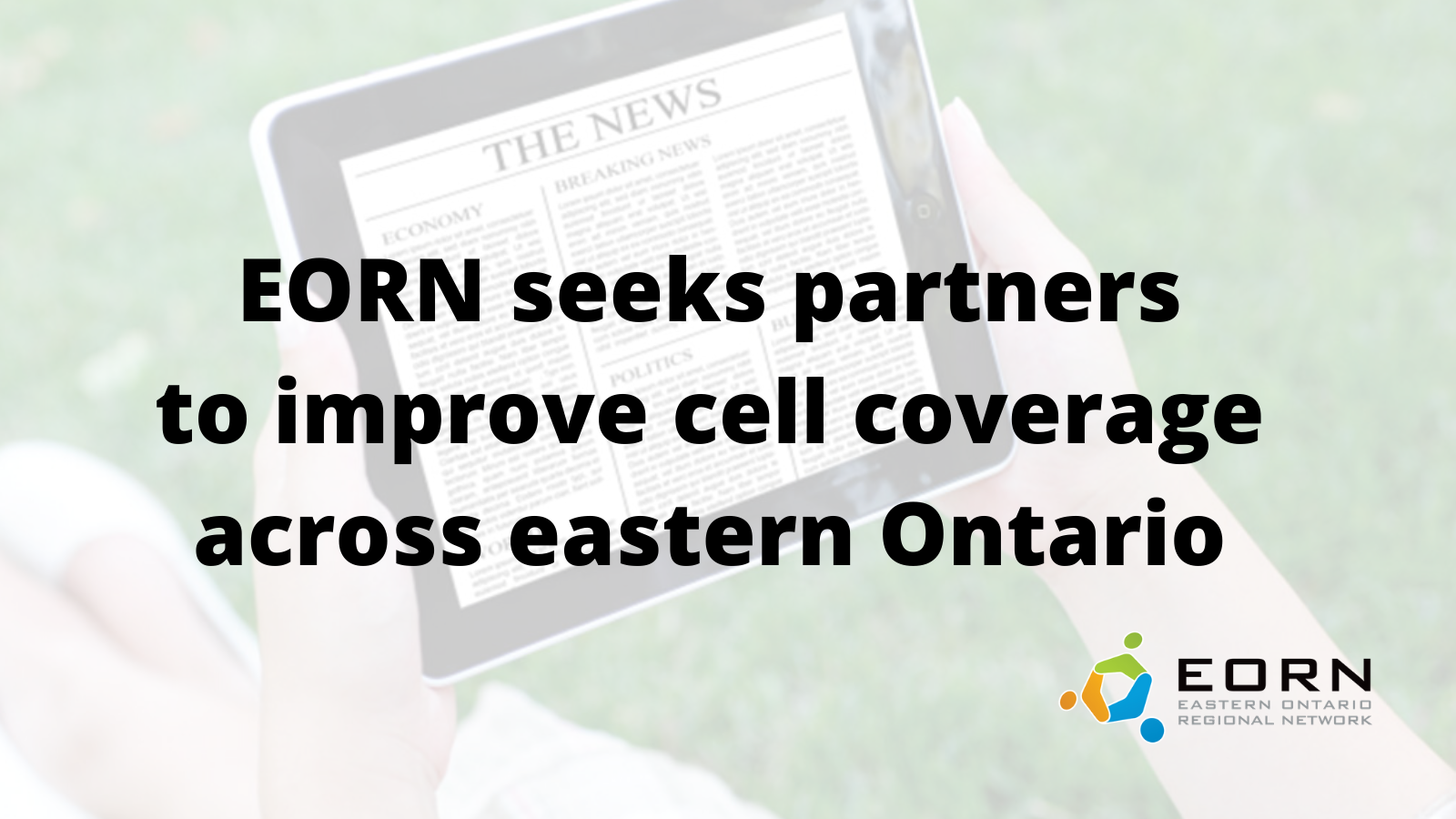 Posted on Monday, April 20, 2020 12:20 PM
Mobile broadband critical to regional growth
Eastern Ontario is one step closer to improved cellular services that will help rural communities take part in the digital economy, create jobs and improve public safety.
Today, the Eastern Ontario Regional Network (EORN) issued the first Request for Proposal to build new cellular infrastructure. The competitive bidding process will identify telecommunication partners who offer both the expertise and best value for expanded cell coverage in areas where...
Posted on Monday, September 23, 2019 08:50 AM
We are extremely pleased that the Provincial and Federal governments have announced their commitment to fund the EORN mobile/cell gap project.
EORN is presently in the midst of negotiating the contribution agreement with the Province and has received a letter from the Honourable Laurie Scott the Minister of Infrastructure in this regard.
The EORN team, in partnership with Peterborough County procurement has commenced the procurement process for the project.
Our goals are to ensure an Honest, Open...